veronicapassi  - 21X.TheVeronicaPoottery - FullHD (2022)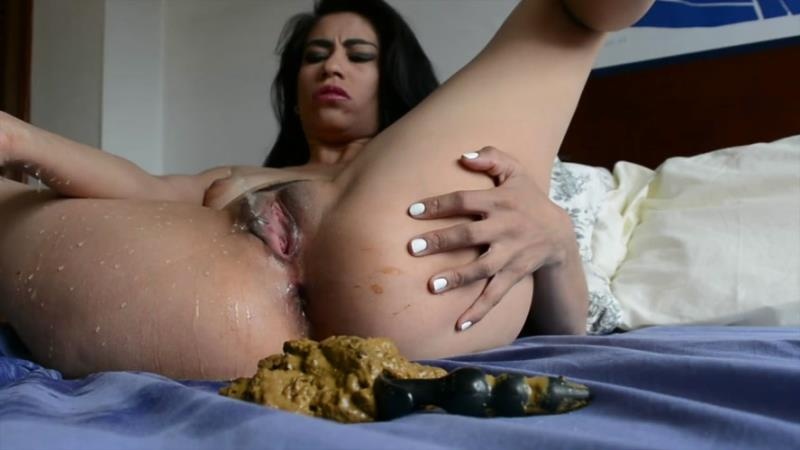 Porn:
21X.TheVeronicaPoottery
Year:
2022
Genres:
scat domination, desperation scat, scat and piss porn
Just wake up in the morning and wants to play a little bit with my toys, just vibrate my clit so delicious imagine your cock between my legs. differente point of view, just enjoying all my toys, first in my wet and delicious pussy, and after with the wetness of my pussy lets fuck my asshole, because Im so tight just need a anal plug for prepare my asshole, while I fuck with another toy my pussy, only with the tip of your cock trying to be more deep, move so fast until feel comfy with both toys inside, a lot of white cum getting outsite, after this lets fuck with my fingers because need more intensity, after this feel the bog wish to get out of me, and when I say all is ALL, just put my plug out pushing and pushing, and with the cam so close just explse it and expulse eveything little by little, just a lotttt after all, never do so much like this. fucking much. just enjoy the strong smell, after this just keep fucking my pussy, bevcause is so exciting to see all this fucking stuff on the bed, and be ready to fuck my asshole with the big dildo, after all I put all outside now is time to fill the big hole, after this just feel the urgency to pee eveywere too, big splashes getting outsite, again and again, I made a pool on my bed, after this just massaje my pussy and masturbate so pretty nice, after this is time to play with eveything that I have on my bed, eveything, brown and yellow making a great mix, start to touch with my fingers, with my hands, checking textures, if its warm, and start to put in all my pussy, all my butt, all my body, lets smell the fingers, lets put in tits, in stomach, in nipples, while I touch so good my boobs, put again the plug toy inside my asshole and put more brown stuff eveywhere, talking pretty dirty, after this I decide to make somethig hard. just put in front the dildo and start to lick eveything, making a great ass to mouth, spitting the dildo, and using more and more brown stuff on it to put some flavor on the sucking games, licking eveything, put in my lips, in my tongue in full mouth, just enjoying the smell, the taste and the texture, giving u a great hand job too, spitting and makign u cum first time, after this just keep sucking all dirtyness, ALL MY BODY DIRTY, ALL MY MOUTH FULL, ALL MY FACE AND HAIR FUCKIGN DIRTY, after this go to the bathroom and take a great shower, u can enjoy with me warm water and great dirtyness removing. Making more pee on shower, just seeing full body cover of. one of the most dirty and pervy videos that I made.
Video File Information:Duration:
00:35:52
Quality:
FullHD
Format:
MPEG-4
Size:
2.56 GB

Related videos: