Medea Mortelle - He Eats Shit from 2 Ladies and Gets Rewarded - FullHD (2022)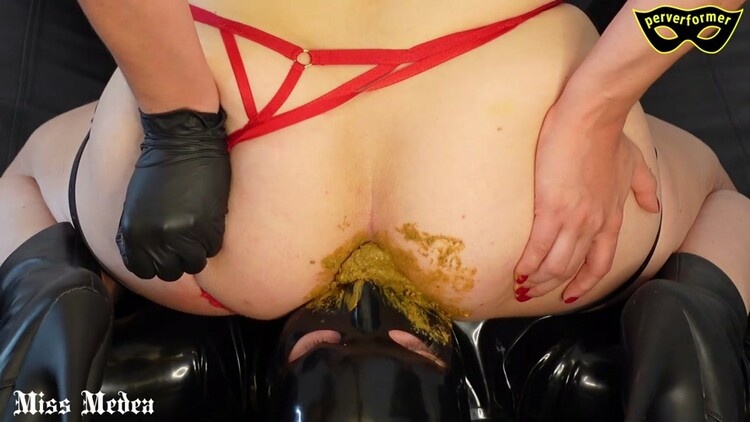 Porn:
He Eats Shit from 2 Ladies and Gets Rewarded
Year:
2022
Genres:
stokings scat, coprophagy sex, scat fullhd, fendom scat, ass spreading, germany scat, anal toys, kinky poop, humiliation scat, masturbation scat, prolapse, big ass, opud scat, princess mia, japanese scat videos, forest, shit in pussy, dominationm
Our slave Cosmo is chained to the bed and wears a chastity cage for us. Today Yara and I will use him as our dirty toilet. We decide that we will only let him out of his penis cage if he swallows all of Yara's shit. If he manages to do that, I will then also shit into his mouth while Yara rides his cock.. We start Cosmo's training by teasing him with both of our asses. There is of course also a sadistic thought behind it, because Cosmo is still locked up in the chastity cage. First he gets to lick my asshole and then Yaras. We are having fun, while his cock is relentlessly pushing against the cage. Yara is now ready to shit in Cosmo´s mouth. She places herself directly above his face and I take care that her dirty delicacies also end up in his mouth! Yara has dumped a huge pile of shit into his mouth. Yara is so kind to lick his chastity cage to motivate him and I stuff the shit into his mouth with my gloves. After all, our toilet slave has to swallow everything if he wants to get out of this cage again! When Cosmo burps and struggles with her shit, Yara uses her wonderful ass to push the shit into his mouth. Through this dirty facesitting, the poop stays where it belongs, Cosmo is aroused by the sexy view and I can check his swallowing progress. When our toilet has actually eaten everything, we open his penis cage. Now Yara rewards him by sucking his cock. I take off my underwear and present my naked body, from which this toilet slut soon receives the next portion of shit. While Yara rides his cock, I push my shit portion into Cosmo's mouth and he takes it like a good shit hole. Then I piss directly on his cock, which only gets harder through this. Since Yara and I are very satisfied with our toilets performance, we decide to jerk him off. For this we take the shit that he still holds in his mouth and massage his hard cock with it until he comes.
Video File Information:Duration:
00:36:59
Quality:
FullHD
Format:
MPEG-4
Size:
2.62 GB

Related videos: