MissMortelle - Pushed to eat Two Loads of Shit - FullHD (2023)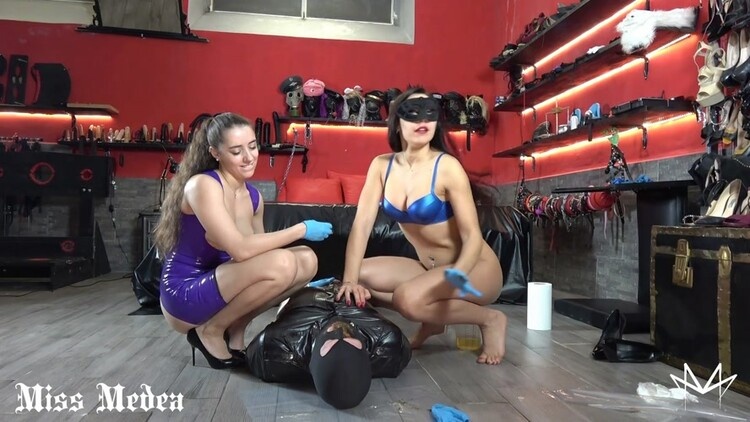 Porn:
Pushed to eat Two Loads of Shit
Year:
2023
Genres:
himulation, slaves scat, lick feet in shit, hidden cam, gangbang, scat swapping, WeLoveShit, puke, prolaps, desperation scat, shitting girl video, Vomit, scatdesire, elecebra scat, shit pussy, schoolgirl, extreme puke porn, coprofield, enemas
oday my slave will be used as a toilet by two dominatrixes. In our last competition between two toilet slaves, he was the best shit swallower. As a reward he will get even more shit! Mistress Gaia and I are determined to make him eat all of our shit. After using his tongue for rimming, I shit into our toilet mouth first. He gets a huge load of creamy brown poop. Now he has to swallow all of it under our guidance. Then Mistress Gaia pushes out her darker colored turd of shit. Our slave got two huge piles of poop from us and we expect him to consume both of them! You can see our slave chewing our shit & struggling with it in close-up. Whenever he swallows, I reward him with a handjob, whenever he is not appreciating our shit, I hit his genitals. This kind of slave training seems to be very effective for a toilet. Also, we like to use our piss, to flush his mouth. We are only satisfied once he finished this double portion of shit. Our slave will lie on the floor until his swallowing duty is finished. Isn´t he lucky to be pushed to eat scat from two gorgeous mistresses?Clip language is English.
Video File Information:Duration:
00:28:46
Quality:
FullHD
Format:
MPEG-4
Size:
2.04 GB

Related videos: