MyPetiteAss - Big Pile Chocolate Banana Breakfast/Smear - FullHD (2023)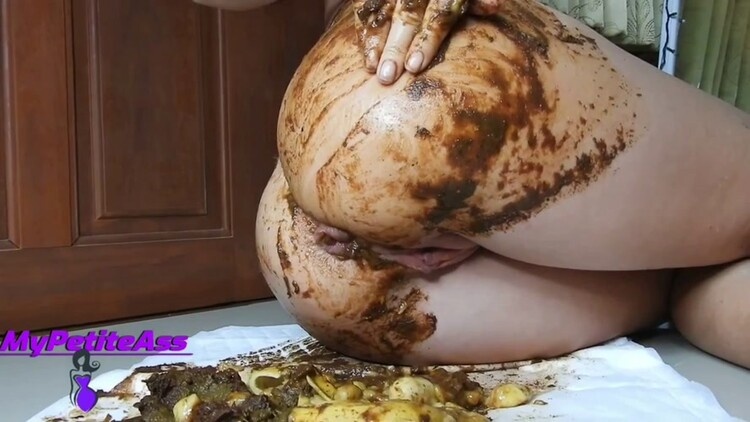 Porn:
Big Pile Chocolate Banana Breakfast/Smear
Year:
2023
Genres:
femdom shit, ebony, shitting enemas, public toilet, group shit, golden shower, kunilingus, sex scat, scatting ass, man scat, play dirty anal, kopro, brasilian scat, mistress scat, defecation scat, japanese femdom, austria scat, smoking scat
I'm naked and reveal my asshole from the very beginning. Winking and talk dirty. Do you like my pretty asshole don't you? You can't even turn away your head right? I let you stare on it as long you wish but don't forget to worship and jerk against your cock. Easy rules! I keep winking asshole and winking out some shit I tell you I can't hold it. I ask you about how much you wanna lick my toes and sucking each off? You obsessed to my feet and asshole that's right .I turn to my side and keep desperation. I release a nice and hug pile of veggie shit beetroot and celery mixed with focus on feet. I start to smear the thick veggies shit on my ass cheeks and keep encourage you to stroke your cock also draw some scat heart on cheeks. I'm not tired of teasing you until you will explode! I have a banana so let the things make so sweet. My plan was to fuck my asshole with that huge banana but it was split in my hand then I peeled and stuff partly in my shitty asshole. Make even more mess around my pretty stinky asshole. I stuff and push out the pieces of banana, fingering my asshole, talking dirty and definitely make you cum at the end. I give 10-1 cum countdown and order you to spread it all over on my messy sweet chocolate banana ass. I bet this was your favorite breakfast ever!
Video File Information:Duration:
00:14:20
Quality:
FullHD
Format:
MPEG-4
Size:
1.69 GB

Related videos: