Miss Medea Mortelle - Scat Training with Female Sub - FullHD (2023)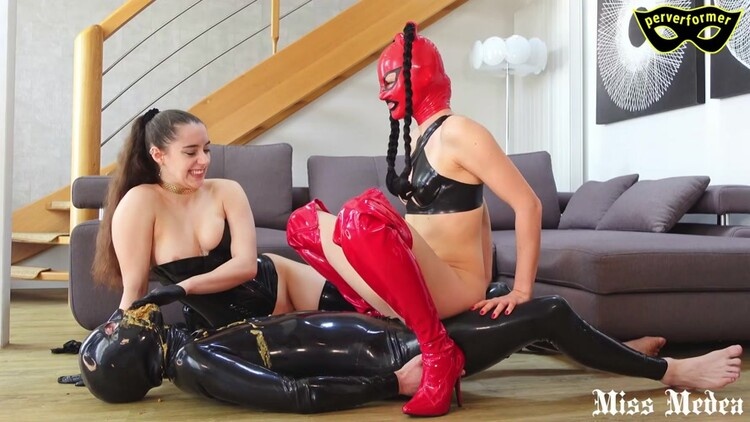 Porn:
Scat Training with Female Sub
Year:
2023
Genres:
scat in bathroom, extreme facial smearing, kawakami yuu, femdom scat, public, lesbo scat, asslicking, japan femdom, scat fuck, poop smear, shit games, jade sluts, japanese scat sex, scat extreme, shit ass, vomit scat, huge turds, closeup, feet scat
Today, the sensual Yara helps me to train our scat toilet. Yara is sucking our slave´s cock, while I sit on his face. I finger Yara and make her hornier and hornier. She will ride the slave´s cock, while I poop into his mouth. Of course, Yara will only continue to ride him & reward him with sex, if he obediently swallows my shit. Despite the sexual stimulation, our toilet bitch has difficulty swallowing. I keep stuffing my poop into his mouth and remind him that he may only have an orgasm if he swallows enough shit. Yara licks his cock to help him swallow. When I am satisfied with the progress that our toilet slave made, I allow Yara to fuck him again. Now he will be rewarded for his efforts. Yara puts his cock into her ass and rides him until he comes inside of her. I have the glorious idea that Yara now has to poop the cum out of her ass onto his face. A brownish-white mess leaves her asshole with a fart and lands on our dirty toilet.
Video File Information:Duration:
00:28:13
Quality:
FullHD
Format:
MPEG-4
Size:
2.01 GB

Related videos: