Miss Medea Mortelle - Ultimate Ass Dominance Double Scat - FullHD (2023)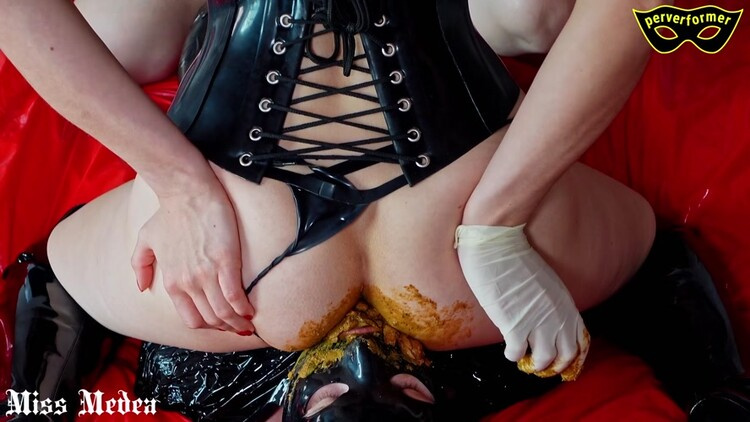 [img][/img]
Porn:
Ultimate Ass Dominance Double Scat
Year:
2023
Genres:
shitting girls, scat tits, dirty lesbians, double penetration, farting pov, shit kisses, dildo fucking, cosplay, diaper, girl puke, scat couple, groups scat, pooping jeans, thailand scat, female desperation, poo alexa, foot fetish, eat vomit slave, food from shit
Yara and I fixated our slave in bondage foil onto the bed. Today there is no escape from our scat for him. Right at the beginning, we tell him what we expect from him: He has to hold the shit of both of us in his mouth today. I sit on his face with my latex butt and tease him with facesitting. Next our slave has to stimulate Yara's butt hole extensively with his tongue. Then, Yara cuts a hole into the bondage foil at the level of his cock. While she jerks him, Cosmo now also has to lick my asshole. We sit down alternately on his face with our sexy butts and make him lick our buttholes. Then it's time. Yara pushes her shit into his mouth first. I watch and make sure that the whole load of scat ends up in our toilet. With a little teasing on his cock, he manages to keep the turd in his mouth. Then I squat over his face and donate him the second flavor of shit. While I jerk Cosmo, Yara sits down on his shit-filled mouth. Using her dirty ass, she pushes the shit further and further into his mouth, until he is unable to breathe anymore. This is how we want him to cum: Breathless & unable to escape the taste of both of our shit.
Video File Information:Duration:
00:24:18
Quality:
FullHD
Format:
MPEG-4
Size:
749 MB
Related videos: